From August 2nd to August 4st, 2020 Get Star Weld has organized 3 online trade show on Alibaba platform which is the world's largest B2B cross-border e-commerce platform. The live trade show have three different topics including:Ger Star Weld TIG&PLASMA cutting torch, Ger Star Weld new product arrival, GET STAR MIG welding torch.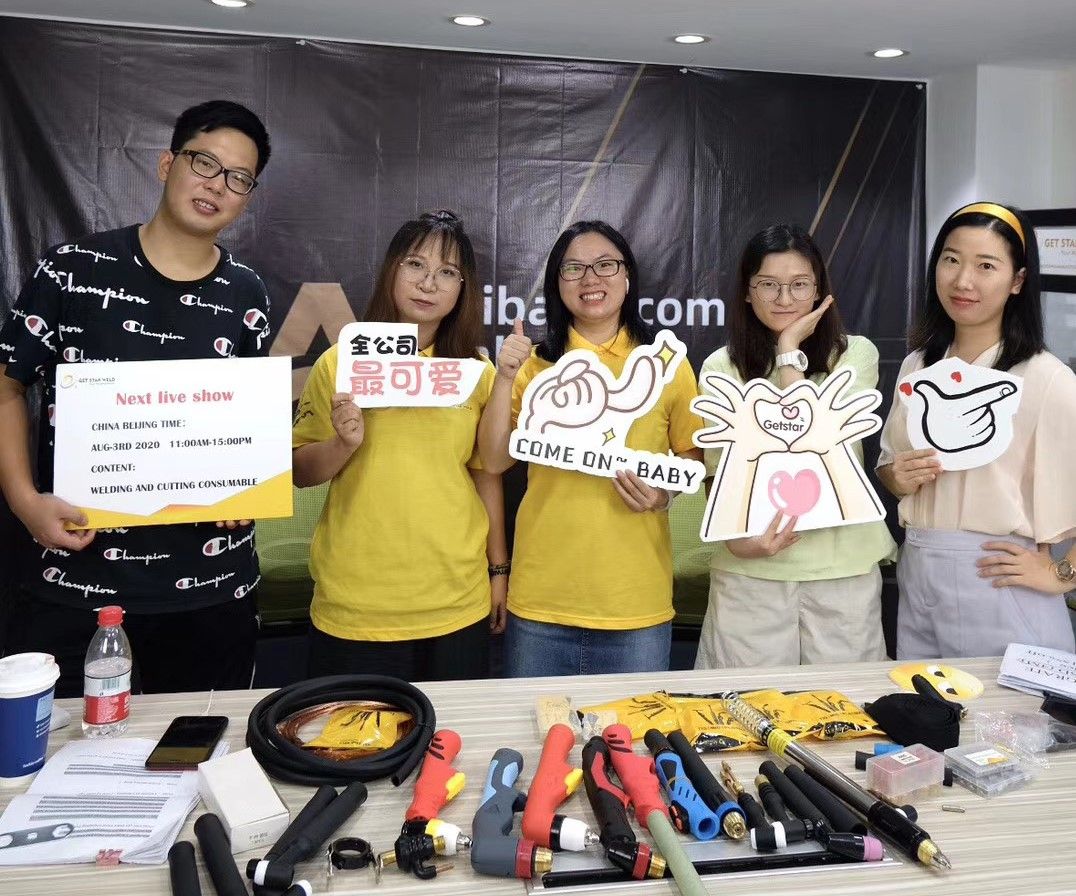 Ger Star Weld TIG&PLASMA cutting torch
The first live show was on Aug 2nd 2020 11:00-15:00 Time in Beijing. Our colleagues have introduced full range of Get Star Weld TIG and Plasma cutting torches. Firstly are TIG series including WP17/18/26 new design tig welding torch and wear parts. Get Star Weld new design Tig welding torch has the ergonomically superior handle which has been designed for balance, lightness and strength with external grips providing a improved grip. Moreover, Get Star Weld Tig welding torch could customize end connector depending on different requirements. Secondly, Get Star Weld Plasma cutting torch has been present in live show room. This time Get Star Weld has release some of new products which including new P80 and p90 cutting torches and touch handles.
Ger Star Weld new product arrival
On 3rd Aug 2020, Get Star Weld has arranged another live trade show and launched a series of new products including Cutting,MIG,TIG accessories, welding helmet and welding glasses. Get Star Weld through, long-term R&D, focus on quality, pursue the best price versus performance ratio, has update its product into new generation. The most dazzling new product among them is P90 premium cutting nozzle and electrode. The new cutting electrode using 2.0 imported hafnium material which have higher heat resistance and durability.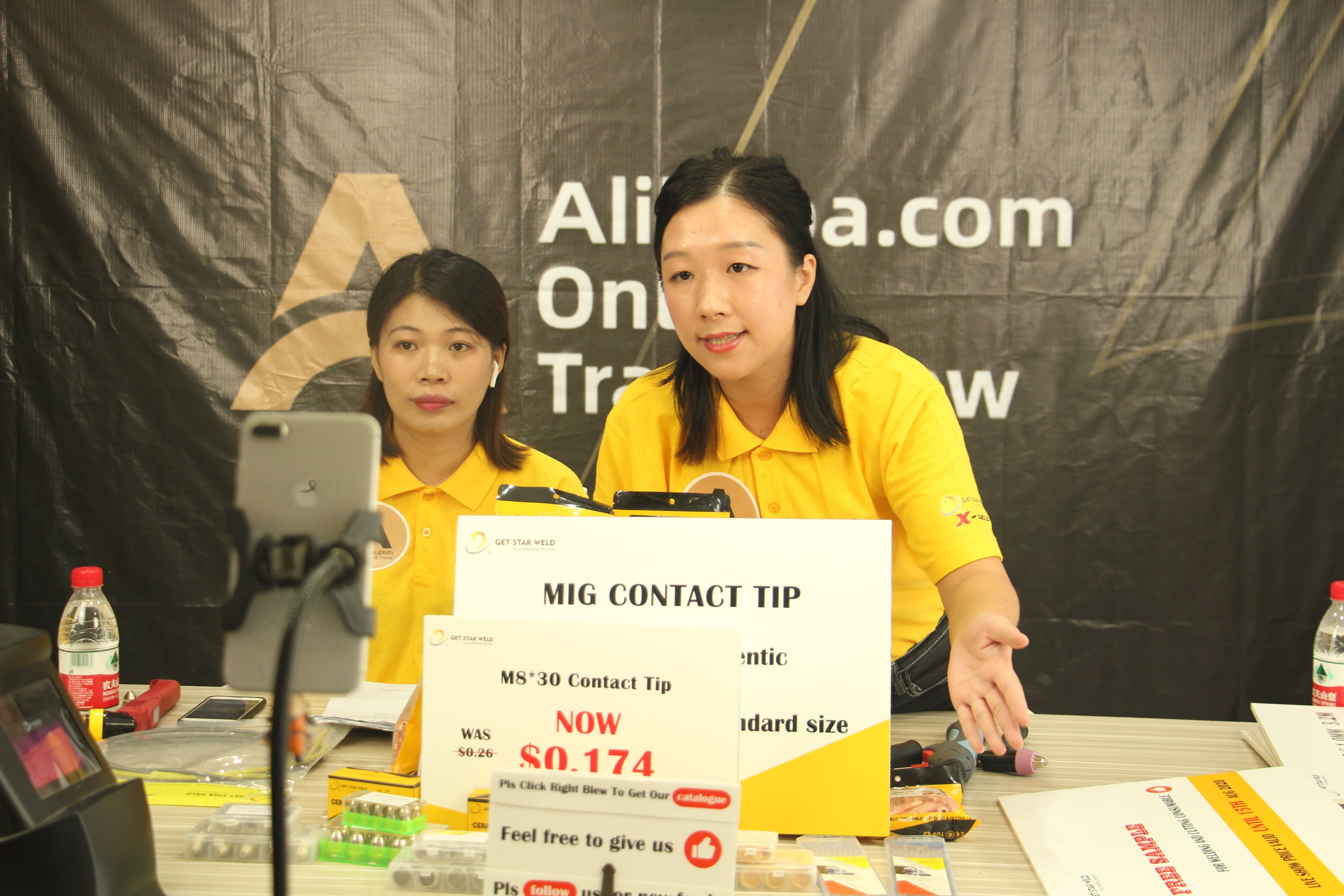 Ger Star Weld MIG welding torch
The last live trade show was on 4th Aug 2020. The colleagues present us full range of Get Star Weld MIG torches including EURO and PANA MIG torches and they have 7 main features:
1.Diamond Grip Head Design: It has ergonomic contact points for thumb and fingers.Provides a more comfortable grip and reduce operator fatigue.
2. Sufficient Heavy-duty Cable: Ensure flexibility and durability even under extreme conditions.
3. Heavy Copper Construction: Highly conductive copper components ensure superior current carrying capacity and effectively dissipate heat for longer trouble-free performance.
4. High-Dielectric Silicone Rubber Insulation: Durable,High-temperature silicone rubber insulation withstands temperatures up to 500°F without chipping or cracking to prevent high-frequency leakage.
5. Superior Parts: Conductor,switch,gas nozzle,contact tip,swan neck are all superior quality.long life service. save repair costs.
6. Wide Selection:GS-15AK, GS-24KD,GS-25AK,GS-36KD, GS-200A, GS-350A,GS-500A
7. Exquisite packaging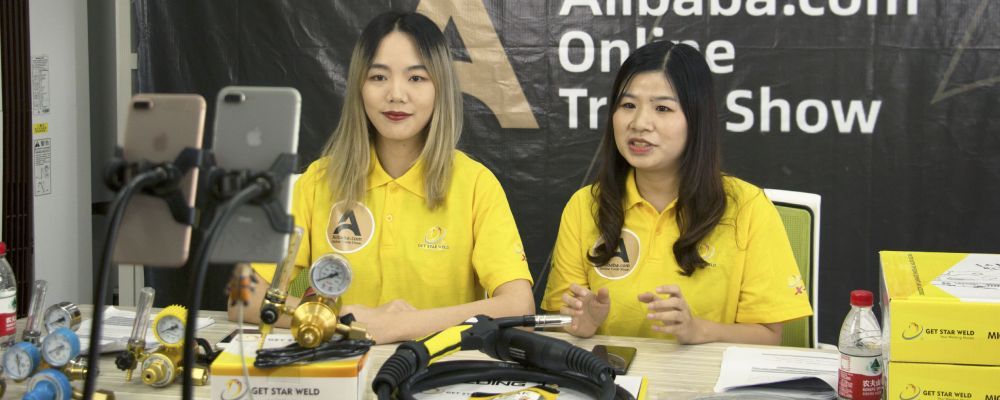 Get Star Weld will provide more and better product support and services with professional knowledge and a sincere attitude. If you interest in our live trade show please follow us on Alibaba. Our mission is Welding-connect the world and build a better life. Over 30 years, GET STAR WELD devoted to build a better life by developing welding/cutting products and solutions to keep you moving forward.
Live Trade Show record:
Trade show 1:Ger Star Weld TIG&PLASMA cutting torch
Trade show 2:Ger Star Weld new product arrival
Trade show 3:Ger Star Weld MIG welding torch